On to my next blog already! Feeling confident and encouraged by all of your lovely comments.
Now as we are on countdown to re-open, my thoughts are weirdly going over what I'll miss when I'm back at work and the extra effort needed to keep my new habits in place. Running being one of them. It's amazing how easy it is to lose yourself in your thoughts and as it's the only exercise I enjoy, it would be a shame to stop.
The Chinese Shar Pei puppy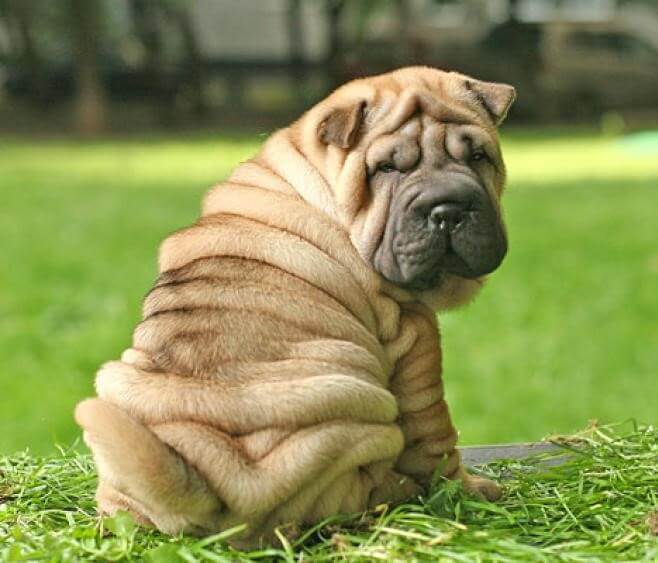 I've now decided, was modelled on the middle-aged woman, as no matter how much I've toned up since I've started there are certain areas that just doesn't seem to want to change and resembles those tyres like, deep soft wrinkles! (I told you, you think of all sorts when you're running).
Drinking 2 litres of water a day is proving to be such an effort. When does it ever get to that natural response, you know the one, when it gets to wine o'clock. That Jesus juice never seems to be an effort!
I've really enjoyed spending quality time with my daughter, Millie. She's 16 now and has also got into exercise and healthy eating which has given us a project to do together. To keep us motivated we've joined the many other brave souls to walk the walk of 26.2 miles on 15th May to raise money for breast cancer which affects us all one way or other. As with all charities they have lost so many opportunities to raise money due to COVID-19, so any donations will be greatly received. If you would like to donate, click the link. https://walkthewalk.enthuse.com/pf/joanne-breed To keep updated on our progress follow us on Instagram @cosmetologyhaircompany
Following the confirmation nod from above, we have now been given the go ahead to re-open on Monday. 'The man from the government, he say YAY! (The Delmonte ad, you'll get it when you watch the clip below!) and I now have that feeling you get when you're in the queue waiting to go on the rollercoaster. A nervous, excited feeling. Have I done everything? Have I ordered everything? What have I been doing in all this time?
The wait is almost over and we open up with a new exclusive platform – Digi-mags. This is where you can download the latest and best magazines to your iPhone or tablet while you're in the salon. With up to 82 different magazines to choose from, you don't have to worry about lack of choice!
Not only have we got tech savvy, we've also added to our treatment list! From hair services, hair and scalp spar treatments, botox blow drys to hair rejuvenating laser therapy, there is something new for each of you to try. Just contact the salon for more details.
It's just like Christmas and I can't wait to get started. I'm looking forward to seeing you all from Monday.
Love Jo x